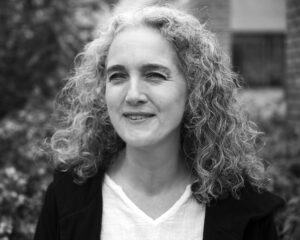 When I was 16 years old I started reading the work of C.G. Jung for the first time. I was immediately fascinated by his way of thinking about healing, growth and spirituality. At the same time, I read everything I could find in the library about paranormal phenomena and parapsychology. Being able to work with energy is in my blood. From both my grandmothers I inherited healing and clairvoyant gifts.
For a therapist it is important to walk the path of awareness and healing yourself. I went to study developmental and educational psychology and later went into Jungian learning analysis. I learned to analyze dreams, about creative therapy, about active imagination and most important: to look at illness as a path of healing.
When I was about 40 I decided to develop my energetic and clairvoyant abilities further. I went through several deep healing sessions on the physical, emotional, mental and energetic levels by Dona Marquesa and master Liu.
In my own path of healing I experienced the power of working with the subconscious. Old pain and trauma came to the surface and became conscious. I learned to make the connection between my life experiences and the problems I experienced. A beautiful path of healing that gave me deep insights and literally changed my life.
In therapy you learn to look inside. You meet your shadow, you meet old pain. You get to know yourself to the depths of your soul. You learn to live according to who you really are inside. This is awareness.
From Dona Marquesa from Peru I received the initiations of the Hatun Karpay, the path of the medicine woman. This allows me to work with energy in an Inca shamanic way on the deep psychological layers and remove blockages.
Moving with energy is Qigong. Master Yuangtong Liu and Grandmaster Feng taught me to deepen Chinese Qigong exercises through energetic transmission and to work with group healing.
Since 2002 I practice Qigong, since 2006 I teach Qigong.
Work experience and education LinkedIn.
Qigong school Ardite www.ardite.org.
For conscious living, the art of healing online magazine www.forconsciousliving.nl.